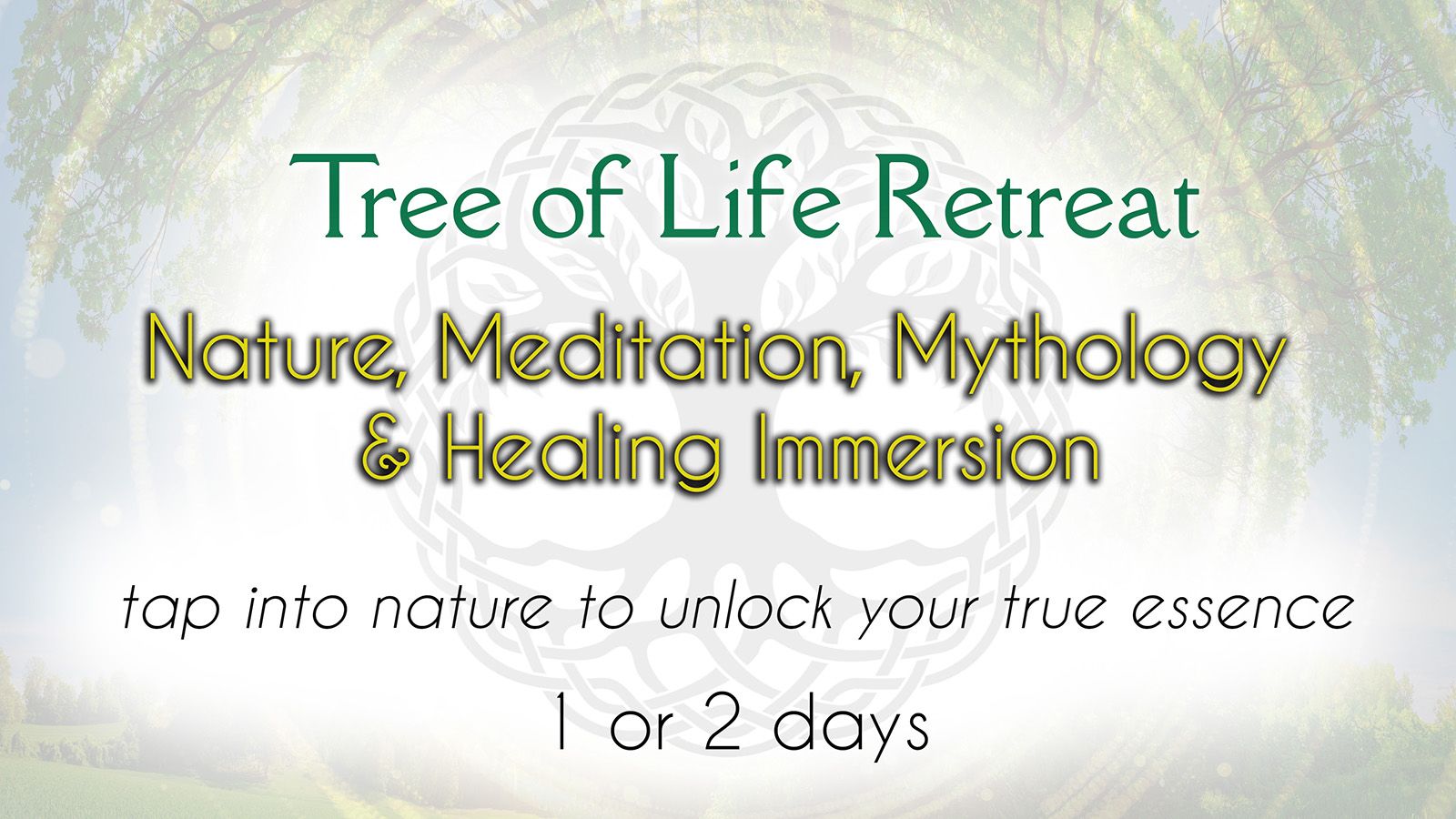 Explore Yggdrasil,
the ancient map of life
Crestline & Lake Arrowhead, CA
September 14 &15
CHANGE YOUR LIFE WITH THE HEALING POWER OF NATURE
Take a Journey into the depths of Nature & Your Spirit
Are you experiencing a big change in your life causing you to feel stressed and/or anxious? 
Has there been a loss or unexpected turn of events in your life which is causing uncertainty (such as a job, relationship, health, or your own idenity)?
Are the pressures of life making you feel drained?
Feeling afraid of the unknowns and challenges before you?
Are you seeking clairity, guidance, and support?
Maybe you just need the right space to unwind, relax, recharge, and connect to your inner voice.

Take a Journey into the depths of nature & your spirit with your guide, Aaron Michael Pyne.

 2-hour drive from downtown L.A.! 
Tree of Life – Nature Immersion Day
Visit some very special spots in the forest with Aaron.
Learn Tree of Life (Yggdrasil) Wisdom from Norse Mythology.
Guided meditation and ceremony to unlock your gifts and energy.
Learn how to tap deeply into nature for guidance, healing, vitality, and so much more.
Visit 4 Sacred Tree's in the mountain:

Grandpa Oak
Grandma Oak
An ancient Tree Portal
A powerful twin tree that balances your Masculine & Feminine natures.

Visit the famous Heart Rock
Dip in a Waterfall & creek
Gather mugwort, mint, & cedar.
Learn how to connect with tree spirits, nature spirits, and the energies of the Earth for healing and transformation
Receive healing from Aaron
Camping option
Saturday Schedule (Times Are approximate)
8am-1230 Nature, Meditation, and Myth
12:30-2 Lunch/Break
2:00-5:30 Nature, Meditation and Ceremony
6:00 Optional Group Dinner at campground
Evening – Optional Fire Ceremony with Group Camping
Sunday Schedule (Sunday is optional for those who wish to stay)
Morning Meditation & Hike 9-10:30am
Add-On Private 1hr Healing & Intuitive Guidance Sessions with Aaron – $200 (Limited 6 slots available)
More details to come…
*Locations, specifics, details are liable to change depending on weather.
**Bring your own food, water bottles, hiking shoes, outdoor gear, nature bug spray, etc. as you need it.
Logistics will be coordinated prior to the weekend.
Join Us!
Select your option. You'll recieve follow up information and logistics from Aaron after registration.
Pricing:
$222.22 for Saturday Immersion (Does not include food or transportation)
Saturday Night Fire Ceremony, Camping, & Sunday morning meditaiton hike – $50.00
Add-Ons – Private Session with Aaron (Limited Availability of 6 on Sunday) – $200 for a 1 hr session
5% of Tickets Sold will go to
Tree Planting chairties to
plant more trees!
"I brought a group of women to Lake Arrowhead for a week long transformational soul and business retreat. Aaron stepped in as both a spiritual guide and Lake Arrowhead tour guide as he came in to hold  a beautiful ceremony and healing, brought his clothing line for the women to embody their inner goddess, and he lead us on a nature hike along a beautiful river. He took us to beautiful waterfalls and secret ceremony spots of peace and quiet. I deeply recommend working with Aaron as a guide. Thank you so much for bringing your gifts to our mountain retreat!"
– Rae Irelan
CEO & International Performer & Speaker