[rev_slider alias="business-slider" /]
Are you looking to make a shift in your business, work, and life? 
Are you ready to make the jump into a more deeply spiritually inspired way of working, creating and living? Ready to start a business more deeply aligned with your soul? Or perhaps you are already on the path of soul work, but know you need to play a BIGGER GAME?
You know you need support, guidance, and clarity as to how to make it happen? You are making a big leap, and you don't need to do it alone. I'm here with over 17 years of experience initiating, expanding, and optimizing businesses based around a spiritual mission to make a powerful and positive impact in the world, while simultaneously fulfilling their creator's needs and dreams. I'm here to guide you in both the inner journey of expansion (i.e., facing your inner fears, limitations, challenges) as well as the foundational structures of building and designing your business.
Over the years running my businesses and helping so many others, I've learned how to bridge the world of spirituality, intuition, and brand/web design for amazing results!
I'm here to help you grow to the MAJESTIC TREE YOU ARE MEANT TO BECOME.
"Mighty oaks from little acorns grow."
What stage are you in?
You know it's time for a change. You feel finished with your current work, business, or job, yet have no idea what's next for you. You feel a calling or sincere desire to shift your life. You feel stuck, stagnant, or just outright sick.
I'm a sapling, help me become the
majestic tree I'm meant to be!
Your business is an extension of your internal state of being. Thus your business is a reflection of what is within you that requires mastery to evolve, grow, and access the next level of prosperity, joy, happiness, and fulfillment. It is a "Game" of mastery of your inner and outer reality.
You've been playing over and over again the same program, the same pattern, the same game. Stuck in a loop, lost in a maze, unable to find your way out… and you KNOW it is time to make the jump. Something is calling you to the next level, a new game, to play the life you've been waiting for.
You must be willing to surrender what has been. To let it die, and rebirth yourself a new.
Are you ready to learn the ancient secrets of inner mastery and bring the treasures of your soul into this world?
Are you ready to gift the world with your mastery, and transform your life and this world simultaneous?
Money does grow on trees, the tree within you.
It's time to learn that prosperity and wealth are available to you to support the expression of your passion, purpose, and essence into the world!
I use the ancient secrets of Yggdrasil, the Norse Tree of Life, to clear the restrictions in your unconsciousness so you can access your mastery to build the business and life of your dreams!
How We Create & Grow Together
To begin with, we will review your vision and starting point. From there, we will evaluate your current business assets, resources, strategies, etc. and how to evolve and upgrade from there.
As we begin working together, you will:
Discover your unique essence and how to express it authentically in your business. Receive support with branding, marketing, and developing your online presence that is both impactful and aligned with who you truly are.

Transform obstacles within you and around you into opportunities that support your expansion.

Receive an Energetic Attunement which will align you with all that you envision for your life – personally and professionally. Harmonize your health, relationships, play, and community alongside the expansion of your business.

Be shown how to effectively implement specific strategies, practices, and essential steps that will assist you in bringing your vision to life.

Learn effective methods of ritual and meditation to connect to the energies and principles of the natural world. These practices will unlock your most powerful capabilities, creativity, and confidence.

Be mentored on how to stay true to yourself and your vision as you find your way on a new journey.

Erase patterns of stress and overwhelm and instead access states of ease, flow, and vital energy to support the expansion of yourself and your business.

Get all the vital technical steps to establishing your online presence (i.e., websites, branding, digital marketing, social media, content, business logistics, etc.).

Get all the vital technical steps to establishing your online presence (i.e., websites, branding, digital marketing, social media, content, business logistics, etc.).

Establish a balance between all aspects of your life for optimal sustained growth.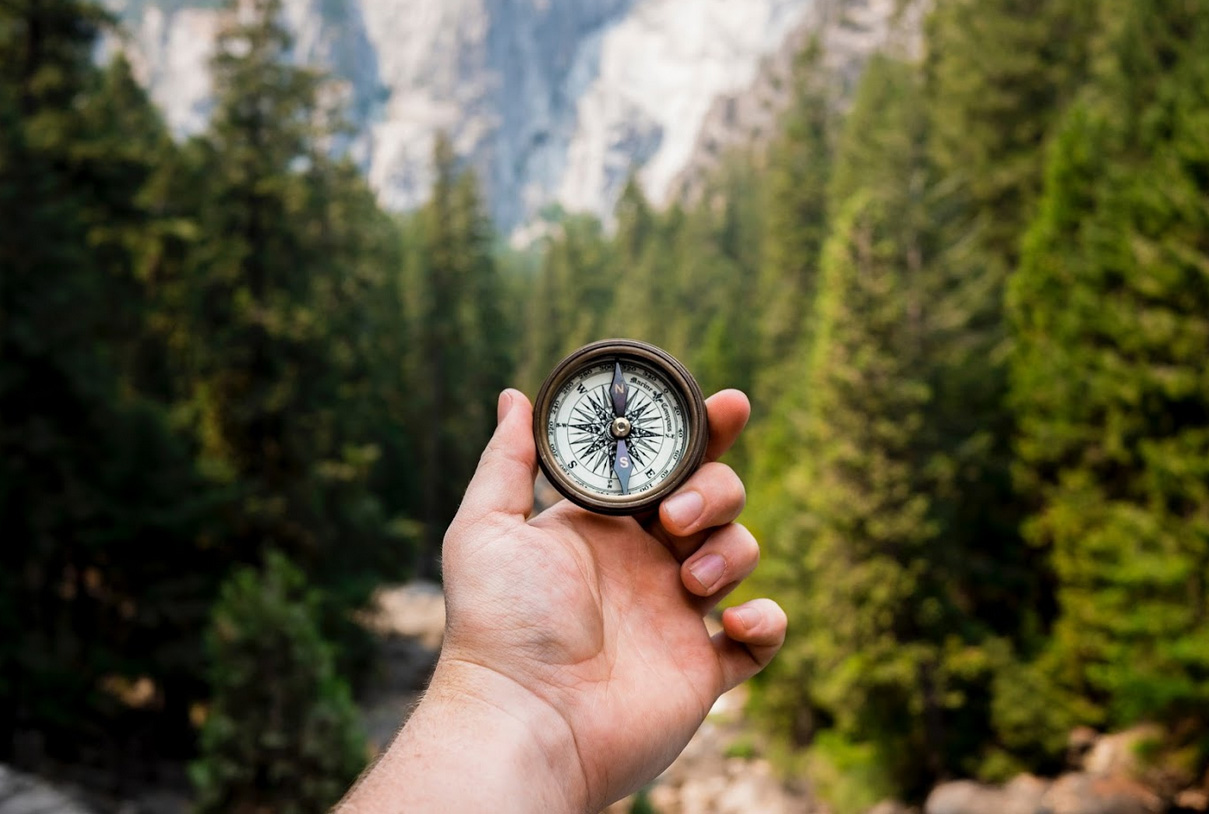 I have a variety of packages and formats to work with you from VIP 2 day intensive, three month, six month, and more custom offerings to suit you. We'll create a schedule of sessions together in person or online to keep you on track and growing along with potential support in between sessions. We'll also develop your custom Tree of Life Life & Business Blue Print map to support your journey through it all.

I also offer

branding/logo development packages

and

web design packages

for those in need.
"From the first time I saw Aaron's work on a magazine cover I was completely impressed with his work. Aaron is truly a gift and his creativity, professionalism and strength of character by far surpasses many others. He is easy to work with and always has your best interests at heart. I would highly recommend Aaron, he's the best!"

– Sue Sturtevant
What is the Yggdrasil (Tree of Life) and
how can it
RADICALLY EVOLVE YOU TO YOUR NEXT LEVEL?
Yggdrasil is an ancient Tree of Life mythology which is a POWERFUL and whole map of our inner and outer reality, and it's interconnected nature. This tree mythos is found at the core (sometimes hidden, sometimes upfront) in nearly every ancient spiritual tradition around the world as a guide to accessing humanity's highest potential. Many think of these myths as beautiful stories, but there is massive wisdom within them. I've learned many of the secrets and how they can apply to you to create a life connected to your pure heart's essence.
All areas of life can be mapped out within the context within Tree of Life. The roots represent our past and what has come before us. The roots must be flowing to nurture our current life experience, which is the trunk. We must be clear on our goals, purpose, our vision, the essence of our being, and what we are reaching for (our branches), so we can offer our best gifts to the world (the fruits and seeds). Our fruits and seeds are what attracts others to come to connect with us (for life, business, etc.). I've taken the many ancient complex maps of the tree and learned how to apply them to modern life and business.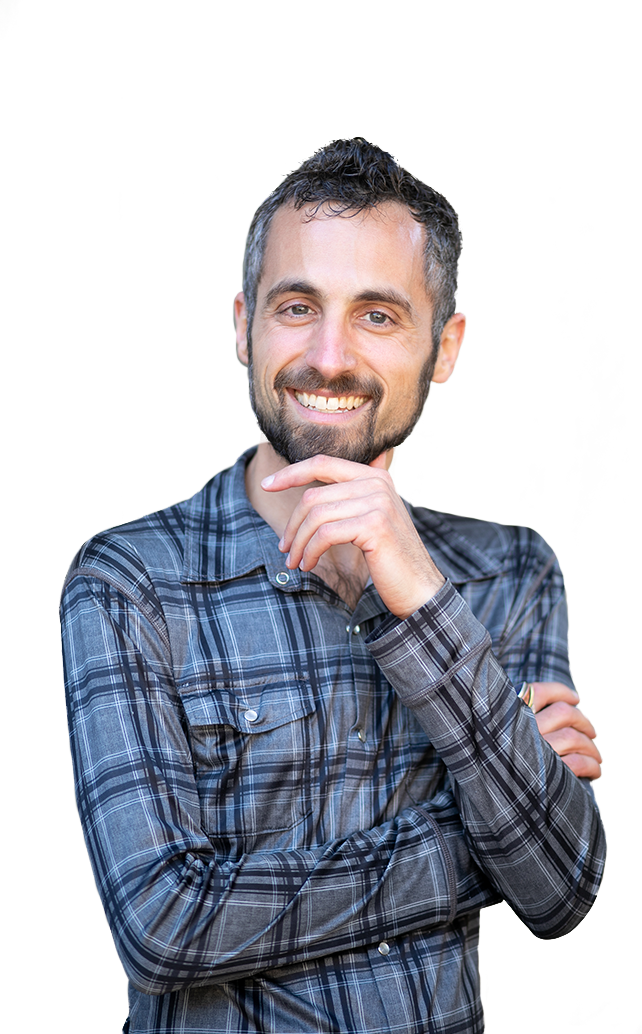 My spiritual journey through business…
I've been a full-time entrepreneur for 12 years and on the side an additional five years. I've been in the corporate environment and had to trust the scary calling to leave a comfortable "safe" job to follow my soul's calling. I knew I was here for something more and couldn't stay in the confines of a regular job. On my journey, I've had to reinvent and expand myself. I guided myself to grow new roots, new branches, and develop the capacity of who I am in EVERY way. Through it all, I've helped hundreds of clients make the same jump and begin their journey as an entrepreneur, often bringing their spiritual essence into that work. Facing the fears, uncertainty, and overwhelm with focus, clarity, love, and direction, just as I went through. Your dreams will always be there waiting for you until you've had enough denying them and are ready to step into them.
When your soul calls, there is no ignoring it!
Aaron has handled all my web design, content and direction, and consults on general business channels and practices for me. He is by far one of the the most honest, straightforward professionals in the field. He always speaks his truth around his work and most importantly with his proposals. He is very straight forward when proposing his time with certain projects. When Aaron provides you a project end date he always meets it.

I give Aaron's quality of work a 10/10. He thinks well beyond his experience and most importantly he is always learning was to improve on his expertise. Aaron has a very calm , positive energy about his work along with being a problem solver. Aaron is one of the hardest workers I know and brings innovation with spirituality to business. He is true to his craft and can bring his holistic approach into every channel of business no matter what the service/product is.

Aaron is an organized, productive individual that I have come to know quite well. He is an effective communicator and passionate about his craft of design, connection and spirituality. I have placed great trust in Aaron with various projects ranging from large to small. He always provides positive outcomes beyond my expectations. I give Aaron my highest recommendation in his personal values, his work ethics and overall performance.
"Creative, connected and just plain awesome!"
"Aaron is reliably multitasking throughout his field of expertise with great skill and panache. He always works to the pitch of EXCELLENCE, and so Aaron has looked after my two major websites with effortless ease for a number of years! Thank Heavens for Aaron."
Aaron has been amazing to work with over the years! He is responsive, very creative, and has an intuitive knack to 'get' what his clients really looking for – even when they may not know themselves!
Dear Aaron,

Thank you for gifting the world with your divine connection! You are certainly plugged in, as your amazing visions are so filled with love, beauty and magic…. I am in awe of your work. I bow down to you.

Priestess Sahara
He is truly a spirit-guided soul who is able to transmit clean, clear and positive energy into his work.

Thank you so much, Aaron!
From the first time I saw Aaron's work on a magazine cover I was completely impressed with his work. Aaron is truly a gift and his creativity, professionalism and strength of character by far surpasses many others. He is easy to work with and always has your best interests at heart. I would highly recommend Aaron, he's the best!
Aaron is a one man wonder! You will not be disappointed. From the start he listens to your ideas and translates them into a wondrous display that was better than you had even imagined. He works on a gut level that is better than most. A winner!!
Aaron's integrity, dedication, and cooperation supported an honorable and pleasant business relationship. Aaron remained "on top of things" and communicated often. Coming from his heart, Aaron maintained a unique balance between the visionary artist and intuitive professional. In my experience, Aaron consistently demonstrated his vision of "world Healing" through his business practice and exceptional artistic contributions.
I received a gift from a promotion of a book I bought, which was a great deal to develop my website by Aaron Pyne. Being that he is a man of his word, he agreed one year after my winning to still create my site. I have learned a great deal about myself from this whole experience Preparing all the information for my site. It helped me get clear of what my purpose in life is. Thank you Aaron for your integrity throughout this whole project, your patience with me. I have been blessed that you crossed my path. 
Aaron is a blessing in every way. Many people say they know, but Aaron really knows. He is easy to work with, dependable, really listens… He brings his Healer Soul to all he does and that always makes work move forward with ease. Thank you Aaron for being you.
Aaron has delivered an exceptional service.. Being based in Australia I was initially concerned with communication (given the time zone difference), however Aaron's quick response time highlights his high level of commitment to his clients.
AARON IS …its is indescribable how LARGE TALENTED and Incredible HE IS!

EVERY lightworker should use him laser quick instant telepathic knowing of just what to do GUIDED BY DIVINE SOUL
Aaron is both artist and visionary, which manifests in all of his expressions of his heart and spirit. If you have a vison that you wish for a master artist to create, he's the man! If you need ideas to get going, he has them.
Aaron Pyne is a "Human First" compassionate soul who understands the needs of humanitarian efforts, and what it means to be the change we want to see. Aaron's skills and designs, reflect the spirit of those who are the ones we have been waiting for, as an effective example of those changes we will be seeing for generations to come.

Thanks Aaron!
You've been professional, knowledgeable and intuitive! Your services have been great! I simply love the work you've done and can't wait to do more work with you

Again, Thank you so much for your soulful work!

Great job!
Our heartfelt gratitude to you Aaron from all members of Sacred Journeys and from Spirit…You were kind, patient and professional with us through all communication. You not only listened to our requests, you really "heard" us. You are clear and totally transparent in all your dealings. The love of your work shines through your creation and we are blessed by your gifts…
We would like to publicly thank Aaron Pyne for being in service to Soul Charter….Aaron, we are so grateful that you showed up and devoted your time, energy, talent, and commitment to us.