Energetic Attunement Sessions
Holistic Energy Healing Sessions
Clear Away Your Limitations and Let Your True Radiance Shine!
Powerful transformational clearing for physical, emotional, mental and spiritual challenges.
The Energetic Attunement is a method of holistic energy healing to help restructure, rebalance, re-energize, and restore the multiple dimensions of the auric fields, chakra system, meridians, and aspects of consciousness. This is done through the emergence and release of emotional, mental, and spiritual patterns that are restricting the flow of Chi or Prana (life force energy) through one's system. This Energetic Attunemnt session can assist you to move through blocks and open you up to a more harmonious, deeply connected, healthy and present state of being.
After a session one generally feels deep clarity, centered, calmness, confidence, strength, joy, peace, relief of pain and tension, and more open to their spiritual connection.
Energy Healing Session Offerings
By Phone, Skype or In Person (when avialable)
Sessions are Approx. 75 Minutes
3 sessions or more are recommended for
major health, emotional, spiritual challenges.
After payment, you will be contacted to
schedule your sessions as soon as possible.
Group "Pod" Healing & Activations
Because of the new situation we find ourselves in, it's important for us to work together. I am now offering custimized group sessions. for $155/hr.
You can bring together your own group (Suggested between 5-10) and split the cost and decide on the session focus. This can have a powerful transformational effect for the entire group and deepen the group resonance.
Contact Aaron to Schedule
$2222
Tree of Life – Path of Glory

A life-changing journey to realize the truth & essence of your soul
10 Sessions through the Tree of Life
Includes custom in-between session support & training materials.
Contact Aaron
$2555
In-Depth Support

10 Pack of Sessions with In-between work and support from Aaron
10 Sessions through the Tree of Life
Includes custom in-between session support & training materials.
Contact Aaron
For individuals ready to make major shifts in all areas of their life and need more advanced support for radical transformation.
Contact Aaron
The Healing Session Can Assist with:
Release of Physical Pain and Ailments
Proper alignment and transformation of physical systems
Clearing Emotional Challenges
Clearing Unhealthy Mental Patterns
Stabilization of Energy Fields
Calmness, Clarity, and Focus
Spiritual Connection and Integration
Access to higher dimensions of self
Increased system balance for relaxation and sleep
Resolution and ease of a wide variety of life's challenges
Insight and understanding into challenging situations
Resolution of ongoing internal and external issues
Clearing of negative or lower vibrational energies within one's space/fields
Purging of past life karmic stagnation
Activation of Soul's Original light Codex
The Session Process:
Pay for sessions
Once payment is received, you'll be contacted to  schedule a time
The session begins (by phone appointment, Skype or in person) with a short discussion of anything you would like to address.
You will then lay down, fully clothed, comfortably on the floor, bed, or massage table.
Aaron will say some opening prayers in relation to the session.
You will be guided through some breathing and meditation experiences.
Aaron will begin to work on your energy field outside of the body (and if in person, a light touch on the body (non-personal areas) to begin adjusting the energy systems.
You will most likely feel a very deep relaxation, warmth, and internal tingling sensations and possibly drift into a near sleep state or deep meditative state.
When Aaron is completed he will slowly wake you and bring you back to an awakened state.
Upon awakening, Aaron will discuss with you what he saw, worked on, and what steps you can do to help the process.
Further sessions can be coordinated as needed.
Energetic Vitalization Sessions are custom tailored to each individual using a unique combination of:
Energetic Template restorations

Chakra, Aura, & Meridian Clearing & Restructuring

Runes, Sacred Symbols, & Organic Life Code

Sacred Harmonics & Chants

Multi-Dimensional Spirit Body Activations

Intuitive/Channeled Guidance
"The entirety of your being extends far beyond your physical body and its state. You are comprised of vast oscillating fields of energetic frequencies containing many levels of consciousness. Over our life's journeys, these energetic fields become affected by society, family, and traumatic experiences thus distorting and disharmonizing them. The physical body and ailments it might develop, are an expression of these energetic disharmonies. When the fields are brought back into integrity and balance, the physical systems can follow."
– Aaron Michael Pyne
Scheduling, Location, & Distance
These sessions can be scheduled for you or for others (with their permission). A distance healing allows the client (the person receiving the healing) to be anywhere in the world. At the level of energy that Aaron is working with, distance is not an issue. It is preferred that the client can be in a peaceful, relaxed setting so as to best be able to take in the healing energy. The healing lasts for about an hour. Once payment has been sent you will be contacted to schedule a time. For locals, sessions can be done in person at Aaron's office in Lake Arrowhead, California.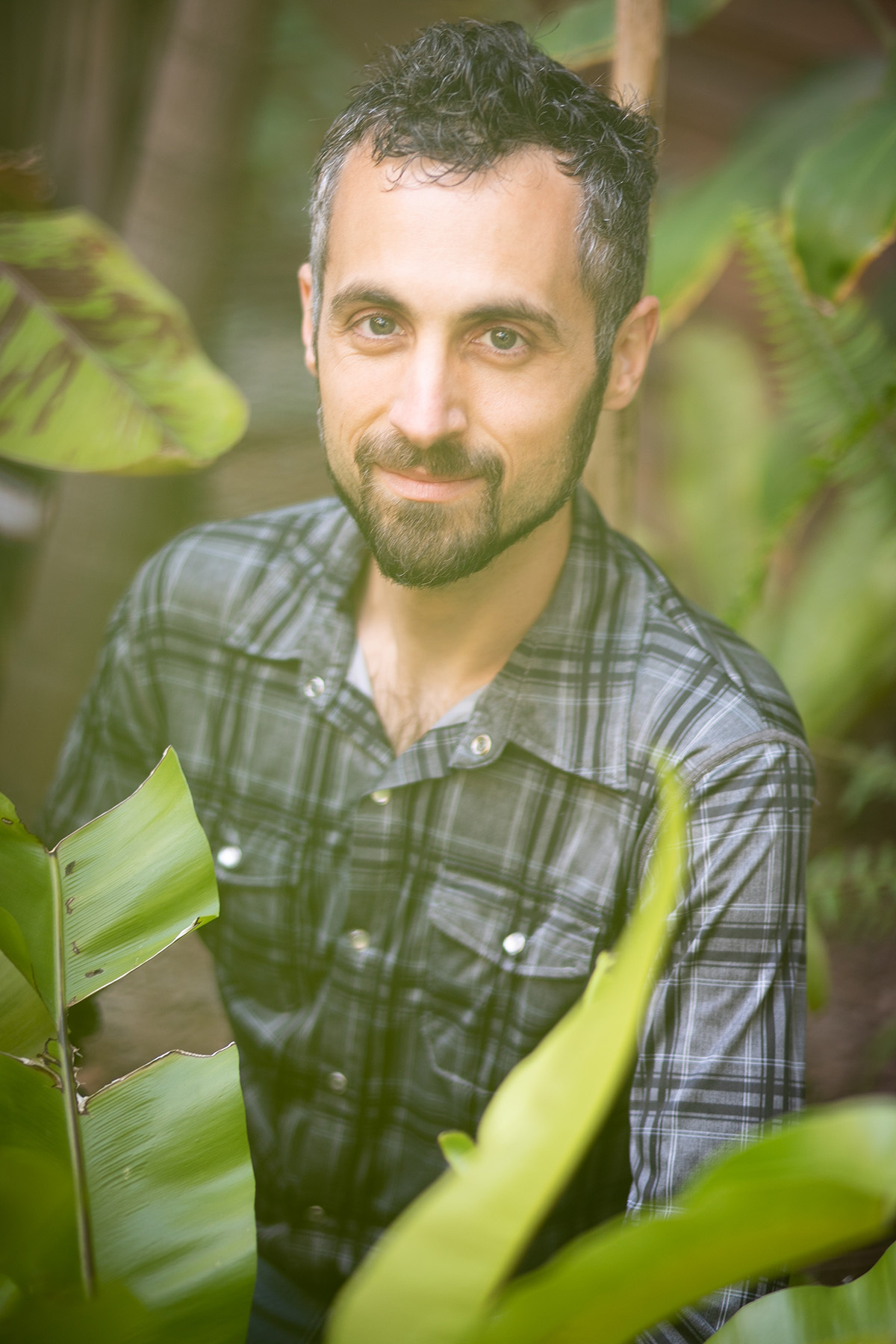 Aaron's Background, Training,
& Unique Style
Aaron Pyne's Energetic Vitalization energy healing is a method built upon over 15 years of combining various spiritual/holistic energy healing systems. Through extensive practice, training, experience, and intuitive guidance, Aaron has developed this method interweaving various modalities to help bring individuals into a deeper state of well-being and wholeness.
Aaron uses a range of holistic techniques to help provide thorough relaxation leading to full healing of the mind, body, and soul. Aaron is a certified spiritual practitioner and energy healer. He uses a combination of Reiki (Master), Adamantine Particle Healing, Chakra Balancing, Healing Touch, Crystals, Energy Balancing, Sacred Geometry, DNA Healing, Theta Healing, guided meditation and Spiritual Guidance in his work. He is also a Licensed Minister. Each healing is customized to support the individual patient's return to a healthy more balanced life.
 "Aaron, last night was magical and glorious. Thank you for sharing your special gifts and helping to bring forth mine. Much love to you! (My) Deeply rooted wounds began to heal in me as a result of my healing meditation session with Aaron. I experienced surprising physical releases as well as significant shifts in my lifelong habit of flawed thinking. I moved away from feeling victimized and misunderstood (a product of childhood trauma) and found myself with a profound sense of well-being. This is no small feat considering I have chronic Lyme disease and chronic Epstein Barr Virus. Since my session with Aaron, I have the feeling of being loved, of being held, of being protected and the sense of God's unshakeable, immovable, purpose for my life. Don't deny yourself this life altering opportunity. Experience his gift for yourself."
"Working with Aaron was a healing and informative experience. I tend to consider myself an intuitive person but Aaron provided me with information that I had not considered and was a missing link to my current personal work. Although that type of input can be jarring, I was left with complete serenity and focus. Thank you, Aaron for the gentle yet profound adjustment."
"Aaron,First of all I just wanted to say thank you for being you. Aaron worked on me for about 15 minutes at a gathering. I was a little skeptical (as I always am) but open as well to the experience. When we were done, Aaron shared with me a deep reading that he got from my energy and it was so heartfelt and on point. The pain in my shoulder subsided (it was so bad at first that it hurt to move it around). The next day I realized the pain was completely gone. I know its thanks to the powerful healing work Aaron did and his intention he set forth for me.I need an hour session! Thanks again Aaron."
"Thank you Aaron Pyne for such an fantastic healing session today. I feel so energetically ready for my interview & he held such a beautiful space for me processing what I needed to process. Thank you for all your love & support. Contact him if you need any healing done in the San Diego area : )"
"Thank you for helping me reconnect with who I AM again!"
"Your healing powers are profound… I've been pain free from sciatica since I left your place… that next morning I woke up clear after 3 weeks of continuous pain! gratitude thank you thank you!"
(After a car wreck with major pain in knee  for a month, client had a short session with Aaron) "So grateful. My knee is feeling a ton better. Thank you!!"
DISCLAIMER:
Aaron Michael Pyne is not a doctor and makes no medical claims. Nothing Aaron Michael Pyne or any agents/employees of Aaron Michael Pyne communicate should be construed as medical or psychological advice of any kind. Please see a health professional for all medical assessments and treatments. By viewing this statement and using any products, services, webinars, classes or information contained herein, you agree to our Disclaimer and agree to indemnify and hold harmless Aaron Michael Pyne and any employees/agents of the Company of any liabilities.