Unlock Your Majik.
Remember Who You Are
Energy Healer  ∴  Spiritual Mentor  ∴  Business Intuitive  ∴  Speaker  ∴  Artist  ∴  Brand & Web Designer  ∴  Elven Wizard
Unlock the Power Within YOU
with Aaron's
"Tree of Life – Prosperity Matrix Meditation"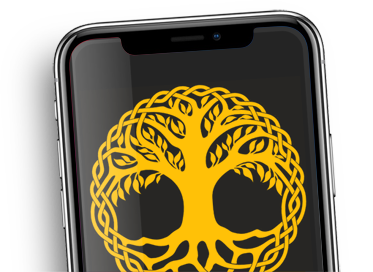 Are you ready to live a life of Majik, health, radiance, & prosperity?

Yet, something is holding you back…and you struggle to make the shift…
Aaron's spiritual gifts and 18+ years of training can help you to overcome the restrictions and suffering.
Allowing the amazing life you've been waiting for to come alive!

It's time for you to live a magical-filled life full of vitality, spiritual connection, clarity, joy, and purpose!
You are more powerful than you yet remember.
Qi Elan sila lumenn omentielvo…
"Aaron has the unique ability to alchemize the wholeness of your being, allowing you to experience your own multidimensional nature."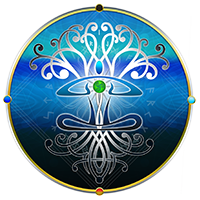 Inner Realms Journey



Epic meditation journey game that will transform the way you play life. Unlock your superpowers and become your Soul Avatar.
Try out Aaron's powerful new transformational meditation and majikal training platform, Inner Realms Journey. You'll never play the game of life the same.
Free to try at www.InnerRealmsJourney.com
"Aaron, last night was magical and glorious. Thank you for sharing your special gifts and helping to bring forth mine. Much love to you! (My) Deeply rooted wounds began to heal in me as a result of my healing meditation session with Aaron. I experienced surprising physical releases as well as significant shifts in my lifelong habit of flawed thinking. I moved away from feeling victimized and misunderstood (a product of childhood trauma) and found myself with a profound sense of well-being. This is no small feat considering I have chronic Lyme disease and chronic Epstein Barr Virus. Since my session with Aaron, I have the feeling of being loved, of being held, of being protected and the sense of God's unshakeable, immovable, purpose for my life. Don't deny yourself this life altering opportunity. Experience his gift for yourself.
"Your healing powers are profound…I've been pain-free from sciatica since I left your place… that next morning I woke up clear after three weeks of continuous pain! Gratitude, thank you, thank you!"
"Thank you for gifting the world with your divine connection! You are certainly plugged in, as your amazing visions are so filled with love, beauty, and magic. May you continue to help transform the world with your soulful talents. I am in awe of your work."
"Thank you, Aaron Pyne, for such a fantastic healing session today. I feel so energetically ready for my interview. Aaron held such a beautiful space for me, processing what I needed to process. Thank you for all your love and support. Contact Aaron if you need any healing done in the San Diego area. :)"
"Working with Aaron was a healing and informative experience. I consider myself an intuitive person but Aaron provided me with information I had not considered and was a missing link to my current personal work. Although that type of input can be jarring, I was left with complete serenity and focus. Thank you, Aaron for the gentle yet profound adjustment."
"Aaron Pyne has such a powerful and peaceful presence. When I was going through some challenging times, his presence and energy work helped to calm my body and nervous system on a deep level. I am grateful for the work he does in the world and how is able to hold space for others. Thank you so much Aaron!"
"Aaron, first of all I just wanted to say thank you for being you. Aaron worked on me for about fifteen minutes at a gathering. I was a little skeptical (as I always am) but open as well to the experience. When we were done, Aaron shared with me a deep reading that he got from my energy and it was heartfelt and on point. The pain in my shoulder subsided (it was so bad at first that it hurt to move it around). The next day I realized the pain was completely gone. I know it's thanks to the powerful healing work Aaron did and the intention he set for me. I need an hour session! Thanks again Aaron."
My sweet, caring, peaceful, loving but powerful brother in spirit Aaron Michael Pyne a true worker of Light, with the Light, for the Light and full of Light's gifts.
….Thank you brother in spirit Aaron, your name fits your Priest of Light position in this lifetime. I tasted your powers and healing abilities. Time for others brothers and sisters in spirit to experience you as well.
"Aaron is the kindest most gentle wizard and a clear channel to the unseen spiritual worlds. My partner and I had the fortunate blessing to experience a healing where Aaron activated our light bodies and connected us with our angelic guides. His use of light language is amazing and his overall presence is peaceful and grounded. He is truly a perfect balance of strong and stable and gentle and open. He is gifted in so many ways and very intuitive all while having a big heart and lightness to him. I'm so grateful to have experienced his MAGIC!"
Aaron Michael Pyne began his spiritual journey of awakening at the age of seventeen. He has been blessed with myriad multi-dimensional experiences, which have shown him the deeper truths about our physical reality and gifted him with a wider vision of humanity's potential. Since his initiation into the world of spirituality, he has studied with many master teachers as well as independently, refining his unique gifts and resources and broadening his ability to commune with higher realms of consciousness.
Through a multi-disciplinary approach, Aaron has the unique ability to assist you in unlocking the ancient power within you and support you in integrating it into your modern life.
Watch Aaron's TEDx Talk
"A Message from the Trees"